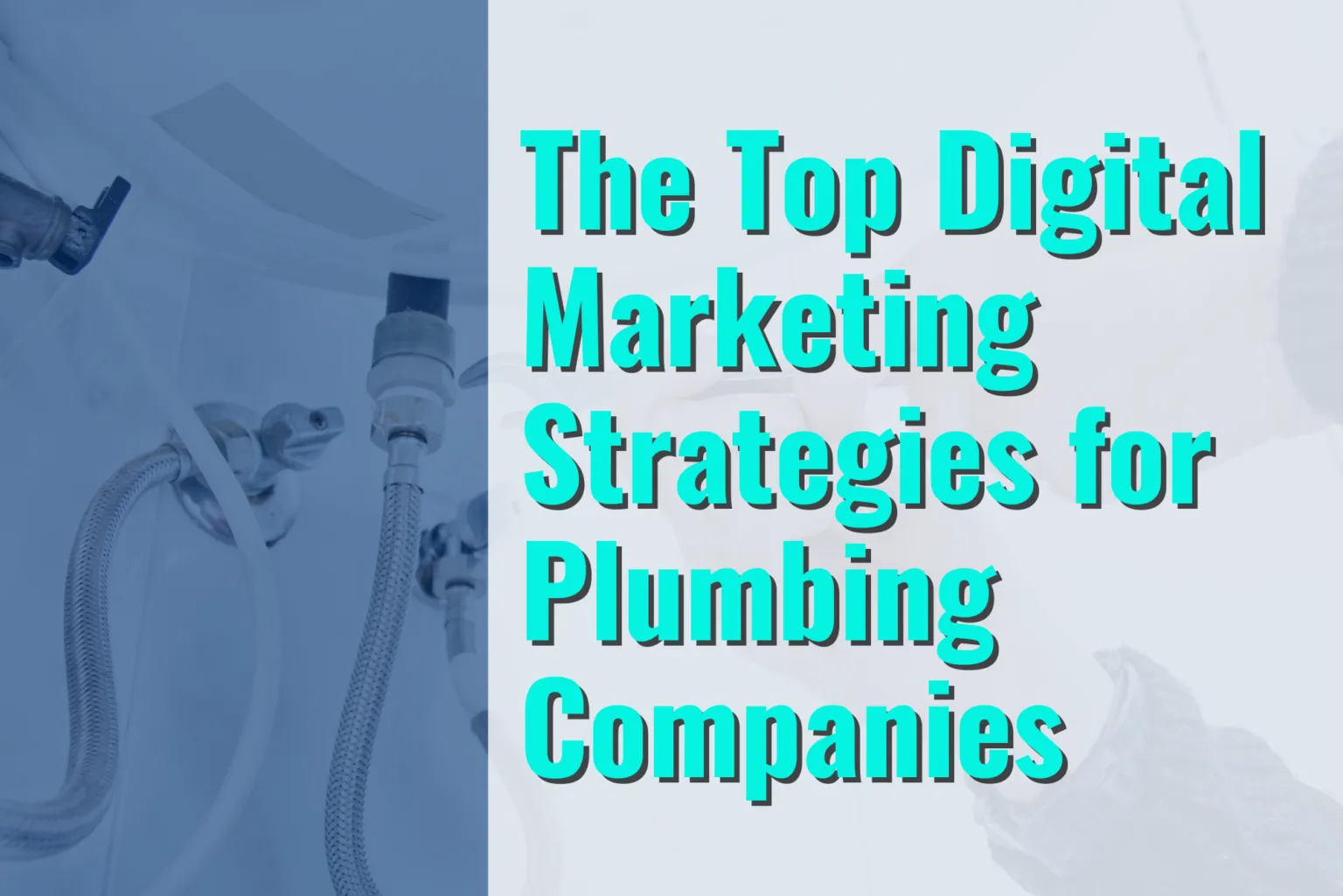 The Top Digital Marketing Strategies for Plumbing Companies
Digital marketing is becoming increasingly important for plumbing companies, now that most consumers rely heavily on online search to find the services and information they need. By optimizing your plumbing company's online presence, you can reach more potential customers, showcase your expertise, build trust and loyalty, and generate more leads and sales.
With digital marketing, you can promote your plumbing services on a variety of marketing channels such as social media platforms, search engine results pages (SERPs) like Google and Bing, email, directories and more. This helps your plumbing business reach new audiences, maintain existing relationships, and continuously expand your customer base. Digital marketing provides data-driven insights into consumer behavior, and allows you to better reach the right people with the right message at the right time. For these reasons (and many more) it is clear that digital marketing is essential for success in the plumbing industry.
Here's a few strategies you should incorporate into your marketing plan:
A fast, responsive, and mobile-friendly website acts as a home base for your online marketing efforts, which if done well, helps your plumbing business to increase visibility in search engine results and convert more customers. A strong website with a visually appealing design, which also loads quickly, increases overall customer satisfaction, enhances brand reputation, and ensures business success.
2. Search Engine Optimization (SEO) -
Plumbing is a highly competitive industry and having an effective SEO strategy can make a big difference in obtaining new customers. Using a strategic keyword driven approach means that your plumbing company can end up at the top of search engine results pages when potential customers are searching for local services or products. This can be done through optimized website content and various off-page strategies designed to boost domain authority (DA).
3. Pay Per Click (PPC) Advertising -
PPC (pay-per-click) ads are one of the most effective ways to target local customers. PPC ads are targeted marketing campaigns that appear on search engine result pages, which means greater reach to potential customers and higher conversion rates. PPC advertising also gives plumbing companies control over budget and enhanced tracking of ad performance.
4. Social Media Marketing -
Social media is a powerful tool for plumbing companies to stand out from competition because it enables them to engage with potential customers, build relationships, manage brand perception, and generate new plumbing leads while nurturing existing relationships. Through social media networks like Facebook, Instagram, LinkedIn, and Twitter, plumbing companies can showcase the work they have done in the past, give people access to helpful tips, highlight special offers or promotions, boost customer reviews and create valuable content related to their services.
Email marketing is an important part of any business's digital marketing efforts, and through email campaigns, plumbing businesses can reach out to both current and potential customers with offers, product updates and more. Email marketing builds loyalty and authority because it personalizes the relationship between plumbers and plumbing customers, keeps you top-of-mind for future service requests, and keeps your customers informed about industry news, plumbing tips, company updates and more.
6. Online Reviews and Reputation Management -
Digital marketing for plumbers also includes participating in online reviews and reputation management to improve credibility, attract prospective customers, and build overall trust. Having positive reviews is essential, as is responding to all reviews quickly and appropriately, even the negative comments and criticisms. Reputation management helps your plumbing company stay on top of customer feedback and promote positive experiences to support overall brand recognition and provide greater assurance in your company.
Work with a Digital Marketing Company that Drives Results!
Your plumbing company deserves to thrive online. By utilizing the above strategies and partnering with an expert digital marketing team, you can reach a larger audience and stand out from other plumbing businesses in the area. At X3 Marketing Group, our team of digital marketing experts knows how to create effective yet efficient plumbing marketing strategies to promote your services and get your plumbing business noticed online. If you're interested in working with us to build a strong presence for your business online, contact us today!