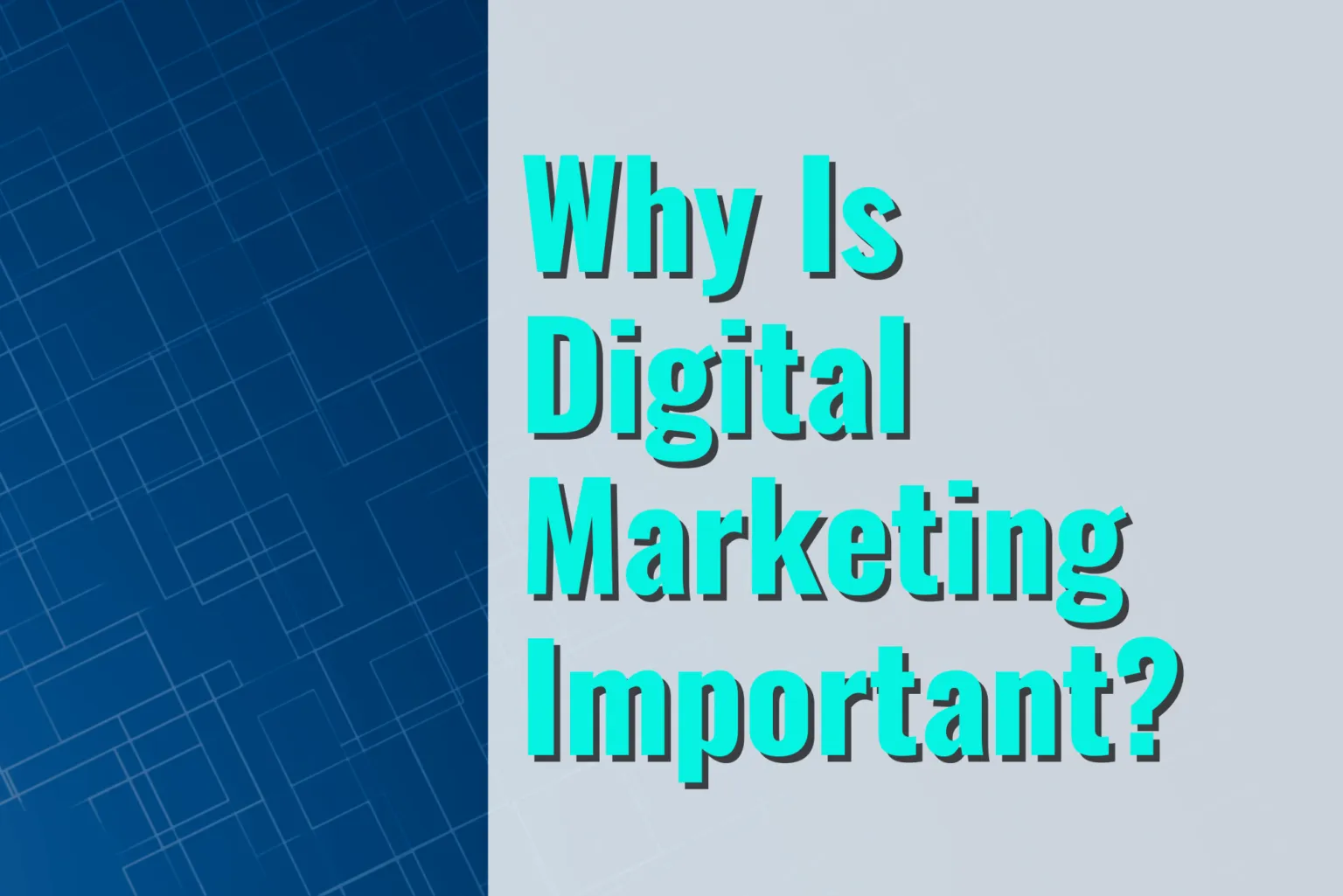 Why Is Digital Marketing Important?
Digital marketing is the practice of using online channels to promote your brand, products and services. This includes email marketing, social media marketing, display advertising, SEO (search engine optimization), PPC (pay per click advertising), web design, mobile apps, and more. Digital Marketing was coined at the turn of the millennium, around the time the internet was starting to become more accessible. Back then, companies needed a way to tap into the Internet's growing popularity. Later, advertisers saw social media sites like Facebook, Twitter, Instagram, and LinkedIn as potential vehicles to reach consumers. 
With digital marketing strategies, there are countless, targeted, measurable ways to reach your audience. And now more than ever, digital marketing is an imperative piece of any successful marketing strategy because it helps companies reach out to their audience at a much faster and more targeted rate. Digital marketing also allows businesses to connect with customers across various platforms such as social media, Google, etc., which helps with brand recognition and overall reach. 
Plus, it is estimated that over 50% of the world population uses the internet today. This means that every day billions of people access the web through their smartphones, tablets, laptops, etc. The number of internet users continues to rise at a rapid pace, and as a result, businesses are now able to reach out to a wider audience of millions of potential customers across the globe.
Here's a few ways digital marketing techniques can help you grow your business.
These days, when consumers look for a product or service, the first place they often turn to is a search engine, such as Google. SEO is the optimization process that allows customers to discover your business and relevant content more easily while performing a relevant organic search.
Another way to get noticed on search platforms is to bid for top ad spots on Search Engine Results Pages (SERPs), such as Google Ads. Through targeted keywords and bidding strategies, this area of digital marketing can help expand reach and boost conversions by securing a top spot on Google.
One of the fastest and most targeted ways to reach an audience is through their email inbox! With email marketing, you can reach customers more directly, and can segment audiences to deliver the most relevant messages. 
In the past decade, social media channels have grown tremendously, and are now a major channel for advertisers and digital marketers. Through organic posting and paid advertising, social media campaigns allow for distinct brand identity, reputation management, and brand recognition for ideal customers shopping across all industries.
Whether it's Black Friday, Cyber Monday, or another time of year for you to be promoting your sales, online channels are a quick way to attract attention and boost conversion rates in a short amount of time. Across social media, email, ads, and more, you can draw consumers into your sale, and measure your conversions with data and analytics from online platforms, like Google Analytics.
Digital Marketing is a continuously expanding industry, and without it, many businesses see no growth at all. In an ever-evolving digital landscape, online marketing is the strongest solution for your strategy to meet business goals. Contact us today to learn more about our expert digital marketing campaigns and services.