Google Ads Case Study: Christopher & Heating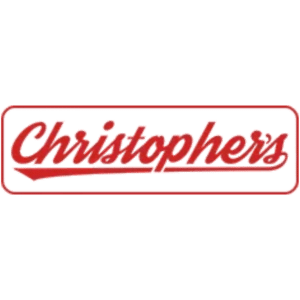 Christopher's Heating is a family owned and operated heating and air conditioning company in Windsor, CO. They specialize in furnaces, boilers, air conditioners, water heaters, and duct cleaning. The team at Christopher's heating and air conditioning pride themselves on three generations of experience and a passion for customer relationships, and offer extensive knowledge and dedicated craftsmanship. Since customer relationships and top-notch service matter most to their team, they partnered with X3 to boost their online presence and engage new customers.
The goal for the team at Christopher's Heating was to create a consistent flow of incoming high-quality leads. Christopher's Heating has a great local reputation, so building upon that and expanding the business in their area was the focus. Though strategies were executed for building out a robust and mobile-friendly website and implementing SEO campaigns, X3 identified that organic search traffic would not be enough in the competitive HVAC industry. In order to get Christopher's Heating exposed to enough high quality leads, X3 devised a Google Ads strategy, centered around Local Services.
The best way to find high quality leads is to understand the audience, and expose them to relevant ads at key moments in their customer journey. For a locally owned, service based company like Christopher's Heating, the best way to reach customers is when they are searching for the services they need, and the business offers. With that in mind, X3 implemented:
Local Service Ads Campaign
To appeal to the local customers that Christopher's Heating strives to serve, X3 implemented a Local Service Ads strategy, increasing targeted impressions and conversions.
trategic Budgeting
By being very specific about the percentage of budget allocated to each campaign on Google Ads, Christopher's Heating could put more resources behind ads that were getting traction, such as duct cleaning versus other services.
Targeted Keywords-
By using targeted keywords related to Christopher's Heating's services, X3 could capitalize on existing SEO and ultimately bring more traffic to the site.
Website Design
Customer Journey goes from ad clicks to website views. Optimizing the website for customers to land on and take further action was key in providing higher quality leads to Christopher's Heating.
Following the implementation of the Local Services Google Ads campaign, Christopher's Heating has seen exciting lead growth and improved website traffic.
Higher Quality Leads: Targeted Local Ads have brought warmer leads, based on their active need for HVAC Services.
Increased Traffic: Since working with X3, Christopher's Heating has seen growth across all traffic sources.
Greater Visibility: Impressions across Google Search have increased to 1k/mo and Google Maps over 500/mo.
At X3 Marketing, we believe that business owners deserve better. An investment in digital marketing shouldn't be based on hopes and dreams but on TRUST, RESULTS and CLARITY.